Display Elektronik GmbH was founded in 1984 as a qualified supplier of Liquid Crystal Displays and LC-modules. We rapidly gained a first class reputation as a supplier of standard and customized LCDs in excellent quality. Our sales activities rapidly expanded to entire Europe and international countries. Since 1996 we are constantly certified according to ISO9001.
Our manufacturing partners have Class-1000 and Class-100 clean room conditions, as well as a fully automated LCD/TFT-production line. Thus we are able to produce OCA Technology on fully equipped module production lines in Surface Mount PCBA, COB, COG, COF and Heat –Seal. Our logistics centre near Frankfurt/Main enables us to deliver our products fast and cost-effectively to the European market. In our warehouse in central Europe we hold ready more than 90% of our products for immediate shipment.
In our well-equipped laboratory our products are constantly controlled and approved. Depending on the specification, the examinations include electrical-, optical-, temperature- or humidity tests.
In accordance with our company's philosophy and as a result of our ISO9001 certification we carry out additional incoming goods controls to ensure reliable deliveries to our renowned, world-wide operating customers.
You are welcome to visit our showroom, where most of our products can be seen working. This is helpful to discuss effectively possible solutions for your projects. We are participating in international exhibitions to present our products to the market and give our customers the chance to learn more about or products and services. Our standard portfolio includes LCD panels, digital modules, alphanumeric modules and monochrome graphic modules. We also offer TFT- as well as OLED and e-Paper displays. Furthermore, we supply LED-displays and different accessories, such as LED-backlights, touch panels and customized membrane switches and rubber keypads.
We offer a qualified support of your development, from a simple 7-segment-panel to a complex TFT graphic solution- including interface, backlight, touch etc.
Please contact us – we are sure this will be the first step to a long-lasting and successful partnership!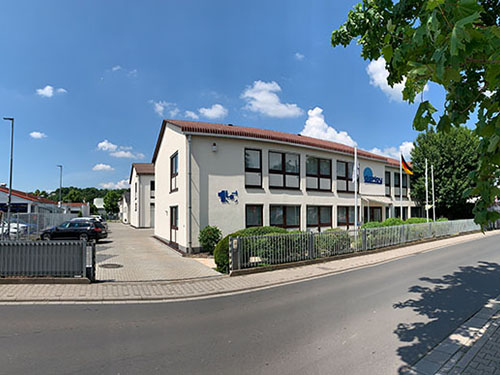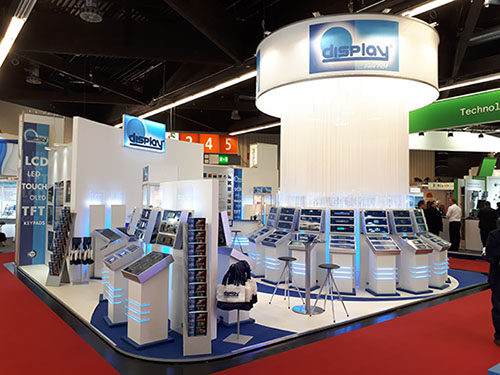 Of course it is tempting to publish the data or company logo of well-known national and international companies at this point.
We made a conscious decision against it !
Our customers' data and specifications are treated by us in a sensitive and confidential way. We can show you our references in a personal conversation.
Just to note…
Since 1984 we have successfully carried out numerous designs of customized displays and keypads. We are your ideal partner – from the hand-drawn sketch to the series product.
We deliver into the following applications:
Measurement technology
Control technology
Analysis technology
Medical technology
Telecommunication
Audio technology
Video technology
Power technology
Security technology
Household technology
Water Treatment technology
White Goods
Automotive
… as well as well-known European distributors
Many years ago, Display Elektronik GmbH has established an efficient end of-Life Management-System (EOL) and Product-Change-Notification System (PCN).
This ensures that in case of a product change (PCN) or a discontinuation (EOL) our customers will be informed accordingly.
In most cases, we could manage to present an equivalent solution to our customers, to keep their project going on with a minimal effort.
As a long-term full-member of the "Zentralverband Elektrotechnik- und Elektronikindustrie e.V." (ZVEI, Central Association of the Electrical Engineering and Electronics Industry) we naturally deliver according to their conditions.
You can download our current terms and conditions here: